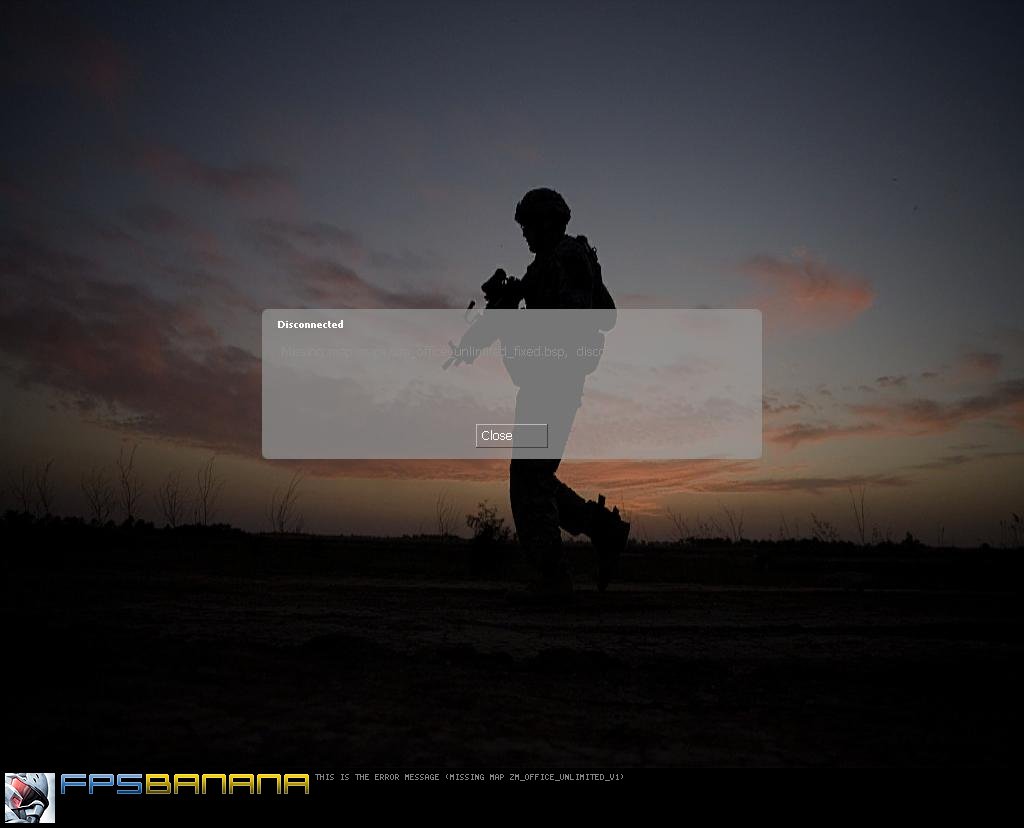 [b]Step 1[/b]: Try rejoining the server to see if you're able to continue (or start) downloading the map. If not, proceed to the next step.
[b]Step 2[/b]: Open the "Create a server" menu on the CS:S main menu. Check your map list and see if the map causing the error is there. If it is, try creating your LAN server. If it works, you may be experiencing a consistency error with the server. Either way, proceed to step 3, and we'll try fixing the error by uninstalling, reinstalling or simply installing the map.
[b]Step 3[/b]: Using FPSBanana or the web, try to find the map you're unable to load. Download the map. Open the file the map came in, and copy the .bsp and/or .bz2 files.
[b]Step 4[/b]: Go to your main disk (C:, D:, E:, whatever) and open it. Go to Program Files > Steam > steamapps > (your steam name) > counter-strike source > cstrike. See images 2, 3 and 4.
[b]Step 5[/b]: Right click > Paste into your maps folder. You can also drag and drop it into the folder.
You're done. Go play!
[u]EDIT:[/u] Before searching the web for the map you're missing, simply delete it from your map directory and check if you're able to download it through the server.