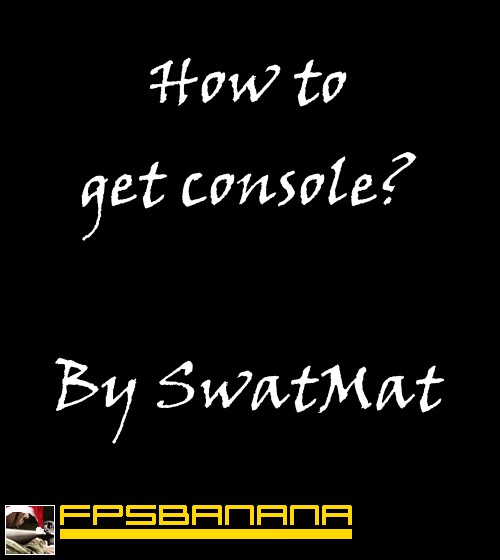 Consoles sometimes won't work with foreign keyboars (the button at upper left corner won't show it up). That's why I made this tutorial for those who have problems bringing up the console. (These methods work with all source games.
Easy way to activate the console is:
1.1 Go to Steam -> "My Games"
1.2 Right click Counter-Strike: Source (for example)
1.3 Then click "Properties"
1.4 Then click "Set Launch Options..." in "General" tab
1.5 Little Window should appear. Type -console in that box.
1.6 Press "OK" and start CSS. You should have console now

Then the other way which is optional if you for some unknown reason fail with the first method:
Hard way:
2.1 Navigate to: "C:/program files/steam/SteamApps/(Your username)/counter-strike source/cstrike/cfg/"
2.2 Then open "Config" in notepad or any other text editor.
2.3 You should see alot text on your notepad. Search for "bind "`" "toggleconsole".
(2.3.1 Use "control + f" for search if you have problem finding the line)
2.4 Now put your desired key inside the quotes. This key will open the console for you while in game. It should look like this:
bind "h" "toggleconsole
NOTE: It can be any key you want, but if you put a key which already have been binded to something else, it will be replaced with your new binding.
2.5 Save this file, and start CSS.