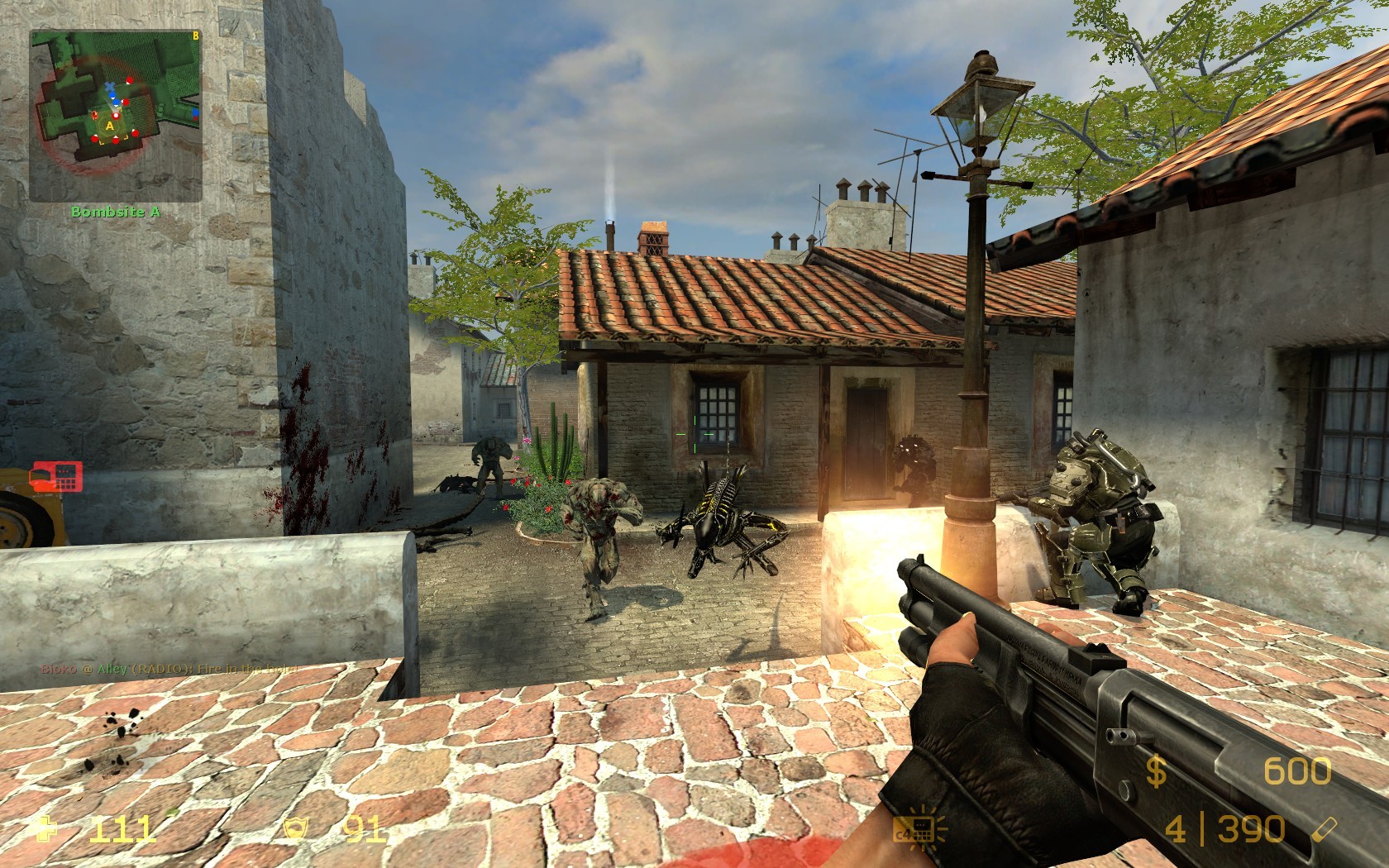 INSTALLING A MOD FOR CSS
Wrote by Bioko the 05 Jully 2011
Edited for the last time the 05 Jully 2011
Licensed under the Creative Commons

WARNING ! This guide is about installing scripts and mods using MATTIE EVENTSCRIPTS ! It does NOT work for Source Mods !
This guide is mostly destined about how to install my mods (Headcrab Mod, Alien Wave, Predator Horde and Zombies Invasion), but the procedure should also work with other mods. I will teach you here how to install Eventscripts, est4css and Source Python extension. Note that not every mods require those addons, there are a lot of mods which only need Eventscripts so you don't need to install everything !
So before starting, you are probably in one of the four situation described right bellow :
1. You don't know anything about what is Eventscripts or even how to install a mod. Your server is completly empty.
2. You already have Eventscripts, but not est4css or Source Python extension.
3. You already have all what is required to run the mods (then why the hell are you here ?!).
4. You want to win the jackpot and then buy 36 cars, 10 houses, yatchs, a lot of CSS servers and of course ; VALVE !!
NOTE : If you are in the fourth situation, then you may know that you are not the only one.
INSTALLING A MOD ON AN EMPTY SERVER
1. Download Mattie Evenscripts 2.1.1, est4css and Source Python Extensions
2. Once you have downloaded all of them, you will find in each one a folder named addons and optionnaly annother one named cfg. Extract those folders into the folder cstrike of your server.
3. Create (or edit) a file named autoexec.cfg which must be located in the folder cstrike/cfg of your server, add these lines into :
mattie\_eventscripts 1
eventscripts\_subdirectory events
es_load est\_init
4.Oh yeah now the server should be able to hold up the mod you want :D
5.Download the mod and extract everything you will find in the folder cstrike into your server
6.Type es\_load thenameofyourmod in the console and ENJOY THE BLOODY RAMPAGE