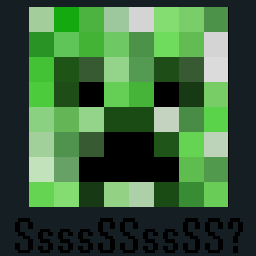 Another spray release from me, this time featuring the lovable creeper.
As you can see, it's transparent, features a creeper, and the text says "SsssSSssSS?". Nothing fancy.
I hope you enjoy using it, and may it give you joy. But please, if you're not going to rate this with anything but a "1/10" with no reasons, don't even bother to.
It's a .tga file, CSS will recognize it. Drag the picture to anywhere you can find it from.