This is my boomstick. There is many like it, but this one is mine!

BLURB:
The 100% American-made Model 870 has evolved to keep pace with the rapidly changing needs of law enforcement.

The Model 870 leads the field in safety and performance features. A uniquely designed action with balanced sear - plus inertia firing pin - prevents discharge unless the action is completely closed and the trigger is squeezed and released after each slot. The large, side-ejection port stays unobstructed when shooting over walls, car hoods, and other barriers; the blaze orange magazine follower also permits quick, safe inspection of the chamber and magazine. This positive, cross-bolt safety is conveniently located near the trigger for fast operation, even while wearing gloves.

It's no wonder the Model 870 continues to be the shotgun of choice. Nationwide.
DESCRIPTION:
This model has been in production since about a year ago, back then for a modification. Since then the mod has died a slow and painful death, and I'm free to do with the art asset as I wish, so here it is!
I was supposed to have it released a few weeks ago, but things made me push the date. It's finally here tho, so everyone, enjoy your little piece of heaven, packed in neat small red shells of destruction!
Read the provided README.TXT in the .zip file.
FEATURES: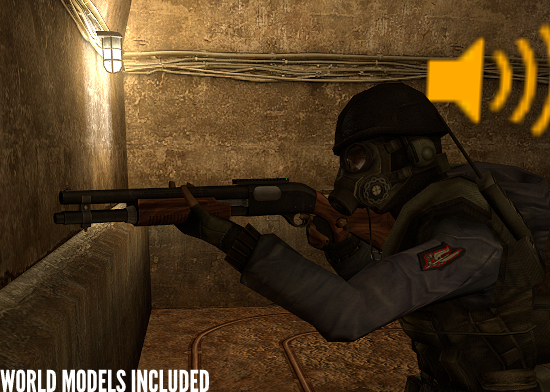 VIDEO: